Mathematics 105 Mathematics for Business and Economics

Fall 2007
Instructor: Alan Stein
Contents
Links
— This may be used to guide your studying for the final examination.
— These are organized by topic.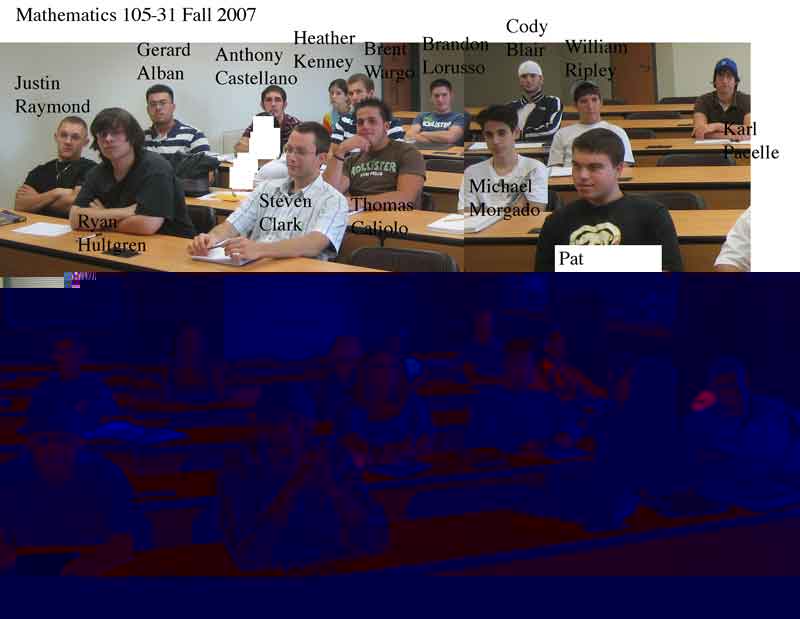 Click for Full Size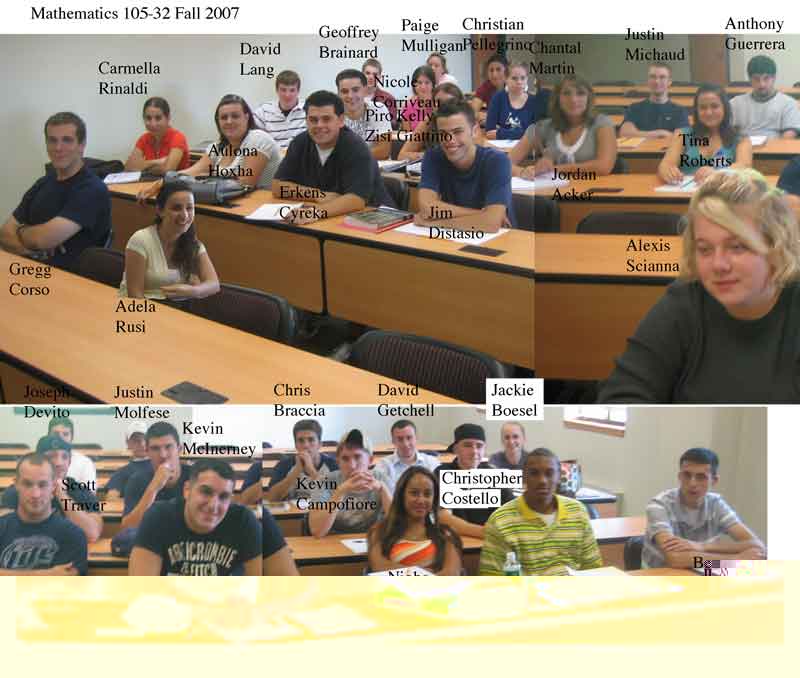 Click for Full Size
Meeting Times
Section 31 — MW 8:00-9:15AM
Section 32 — MW 9:30-10:45AM
Textbook
Finite Mathematics & its Applications
By Goldstein/Schneider/Siegel
Prentice Hall
Listserv Mailing List
The class has a listserv mailing list set up. The name of the list is WMA105-L and it is hosted on listserv.uconn.edu. Every member of the class will be automatically signed up for the list upon filling out the and is expected to participate in the discussions.
Posting a Message to the Mailing List
To post a message to the mailing list, simply address it to WMA105-L@listserv.uconn.edu. Other than that, it may be handled in the same way as any other email message.
Notes
There are a number of sets of available. The following sets of slides specific for this class are also available. Each set is available in a normal size text format as well as the slides used in class.
These slides will be created as the semester progresses.