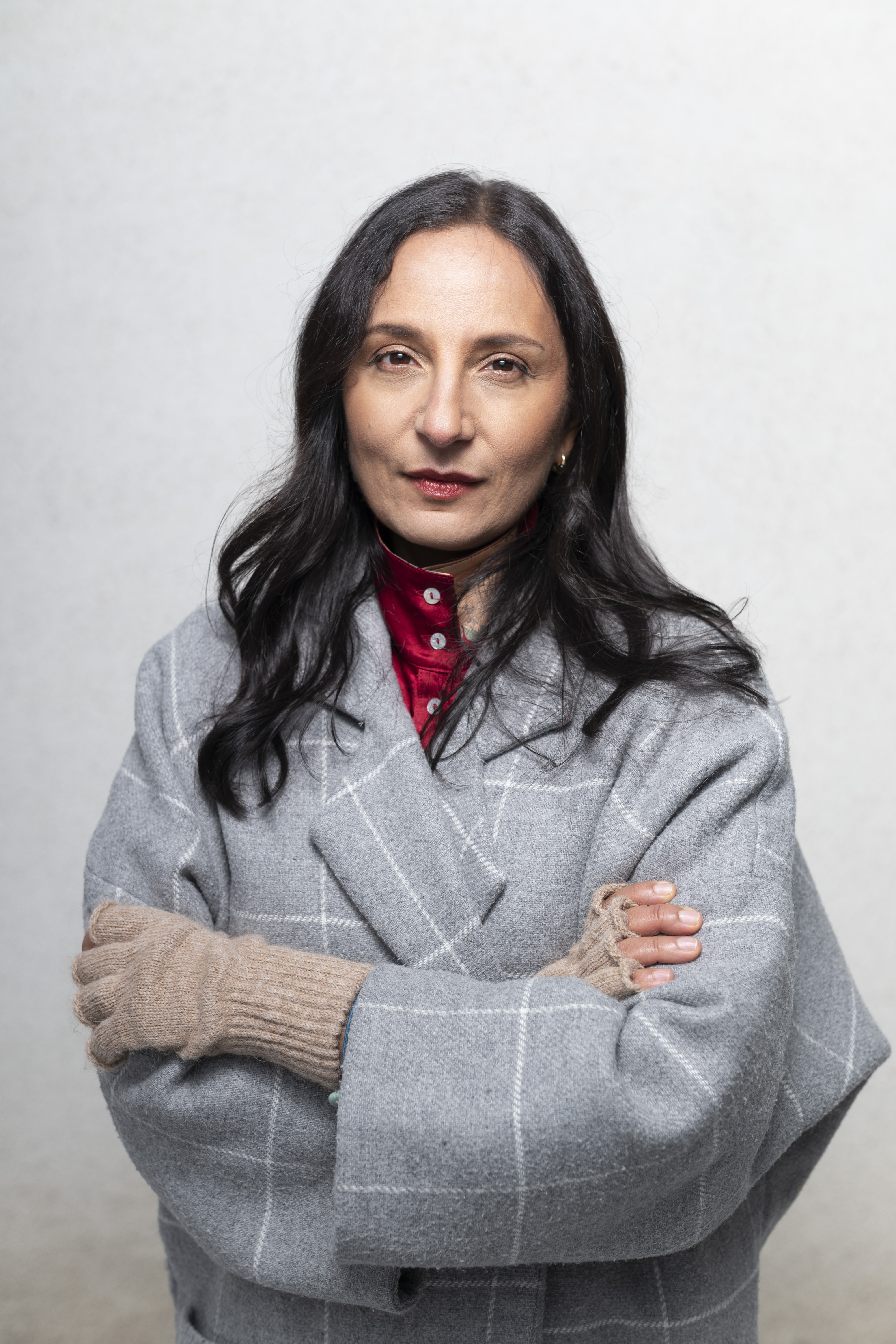 Madhur Anand's debut memoir This Red Line Goes Straight to Your Heart (Strange Light/Penguin Random House Canada, 2020) won the Governor General's Literary Award for Nonfiction. Her debut collection of poems A New Index for Predicting Catastrophes (2015) was a finalist for the Trillium Book Award for Poetry, named one of 10 all-time trailblazing poetry collections by the Canadian Broadcasting Corporation (CBC), and received a starred review in Publisher's Weekly. Her second collection of poems Parasitic Oscillations (2022) was published to international acclaim and named the top-pick for Spring poetry by the CBC. Both poetry collections were published with McClelland & Stewart/Penguin Random House Canada. She is a professor of ecology and sustainability at the University of Guelph, where she was appointed the inaugural Director of the Guelph Institute for Environmental Research.


Website: https://49thshelf.com/Blog/2020/08/10/The-Chat-with-GG-s-Literature-Award-Winner-Madhur-Anand
Sample poem: Sensible Parallels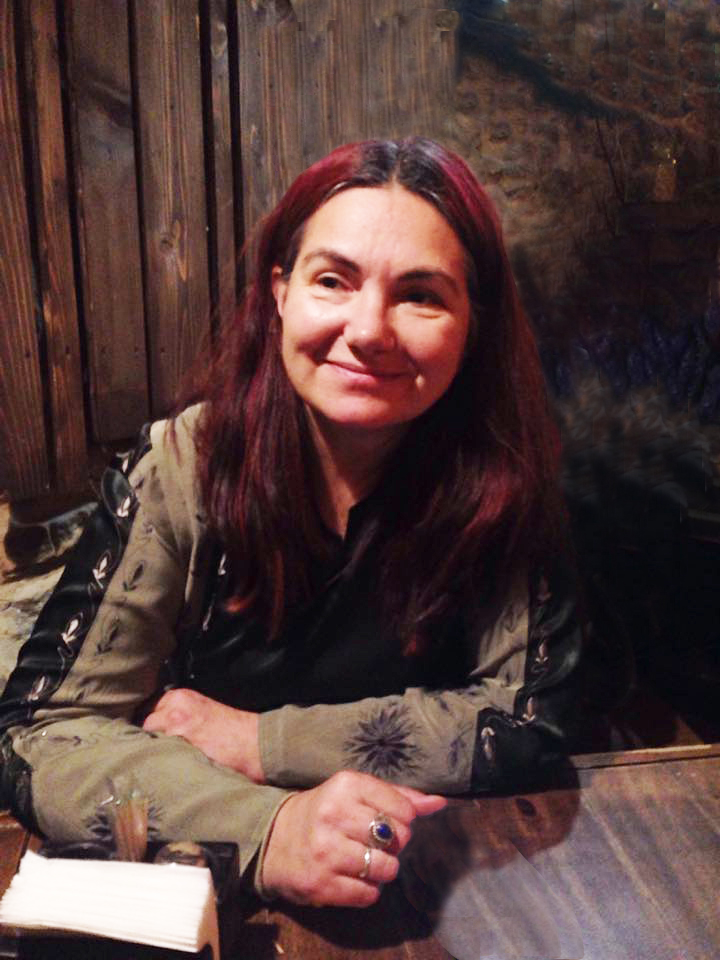 Tatiana Bonch-Osmolovskaya was born in former Soviet Union and studied physics at Moscow Institute of Physics and Technology and philology at Moscow State Humanitarian University, where she earned a Ph.D. in Russian experimental poetry. Tatiana is author of fourteen books in Russian, including Introduction to the Literature of Formal Restrictions and Labyrinths of Combinatorial Literature, and co-editor of the anthology, Freedom of Restriction. Her poetry in English appeared in: Can I tell you a secret?, Across the Russian Wor(l)d, Bridges, London Grip, POEM, Rochford Street Review, and Journal of Humanistic Mathematics. She is a member of the editorial committee of Articulation and the board of PEN Moscow, and was guest-editor of a Symmetry literary issue. Tatiana organized the Mathematics and Arts seminar, the GolosA Festival of Combinatorial Poetry, and the Symmetry Festival Literary Session.




Website: http://antipodes.org.au/en.aboutTatianaBonch.html
Sample poem: Hypatia, the last Alexandrian mathematician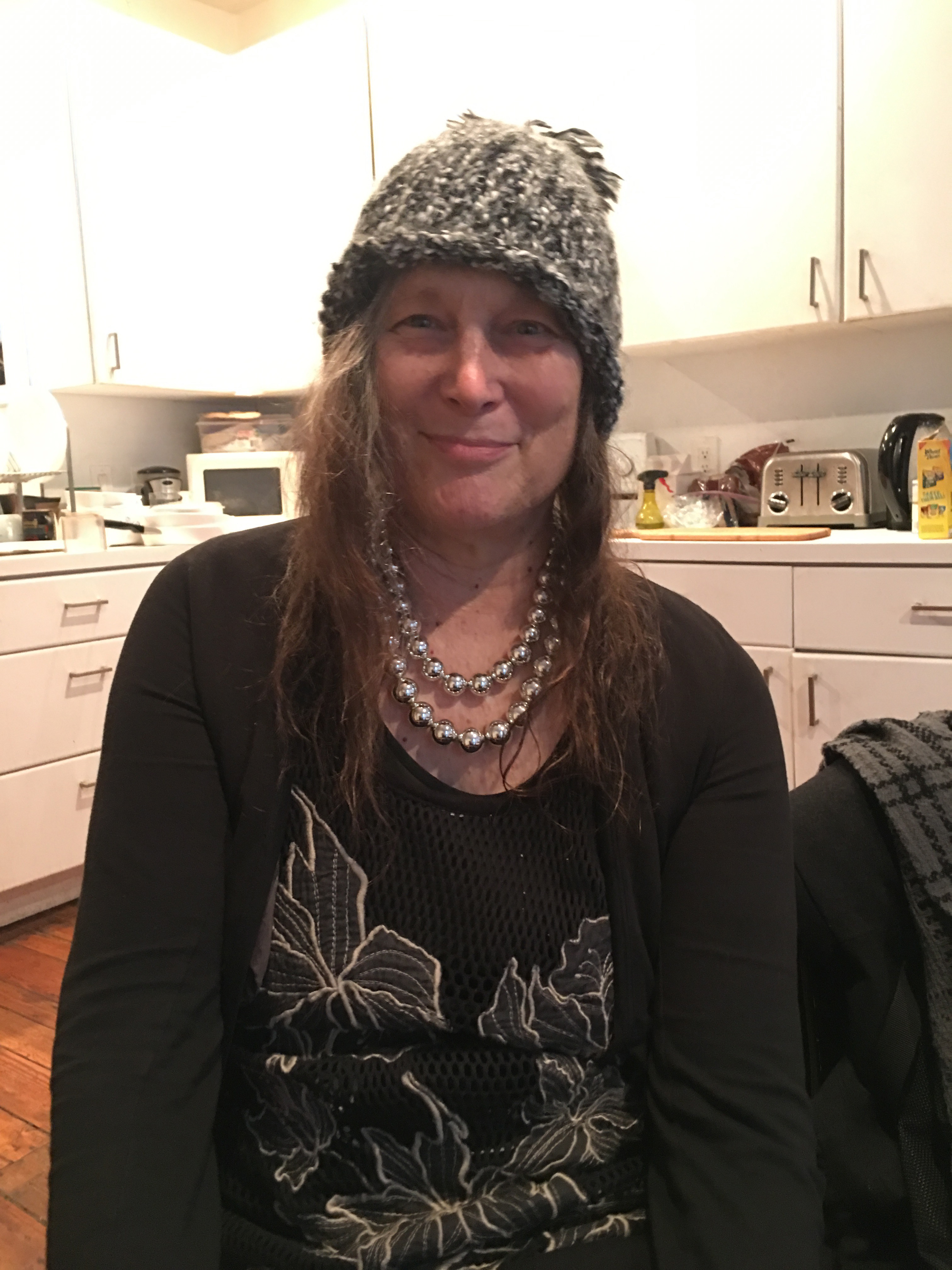 Marion Deutsche Cohen is known for writing poetry and memoirs on three topics: spousal chronic illness, late pregnancy loss, and math. She authored 33 books. Her newest poetry collection is Negative Aspects (dancing girl press), and her latest prose collection is Not Erma Bombeck: Diary of a Feminist 70s Mother (Alien Buddha Press). Forthcoming are: Disturbing Shapes and Reasons and Remedies for Insomnia. She is also the author of two controversial memoirs about "well-spousery," a trilogy diary of full-term-pregnancy loss, and Crossing the Equal Sign, about the experience of and her passion for math. This year, her work has been included in six anthologies. She teaches a course she developed, Mathematics in Literature, at Drexel University's Honors College. Other poetic inspirations are classical piano, singing, Scrabble, thrift-shopping, grown children and step-children, and six grandchildren.

Website: https://marioncohen.net/

Sample poem: So glad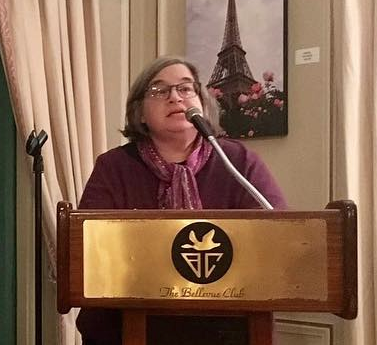 Carol Dorf is fascinated with the boundaries between disciplines, particularly mathematics and poetry. She was founding poetry editor of Talking Writing where she wrote about issues in contemporary poetry, and edited several issues on mathematical poetry, science poetry, and technology poetry. For many years, she taught high school mathematics, and has led poetry workshops as a California-Poet-in-the-Schools, at Berkeley City College, and other art venues. She brought her loves together by introducing poetry into the mathematics classroom and by teaching poetry writing to mathematics teachers. She has three chapbooks available, Some Years Ask (Moria Press), Theory Headed Dragon (Finishing Line Press), and Given (Origami Poems Project). Her poetry appears in Yes Poetry, Great Weather For Media, The Mom Egg, Sin Fronteras, E-ratio, About Place, Glint, Slipstream, The Journal of Humanistic Mathematics, Scientific American, and Maintenant.





Website: http://talkingwriting.com/why-poets-sometimes-think-in-numbers/
Sample poem: Psalm for the numerous on crossing the Re(e)d Sea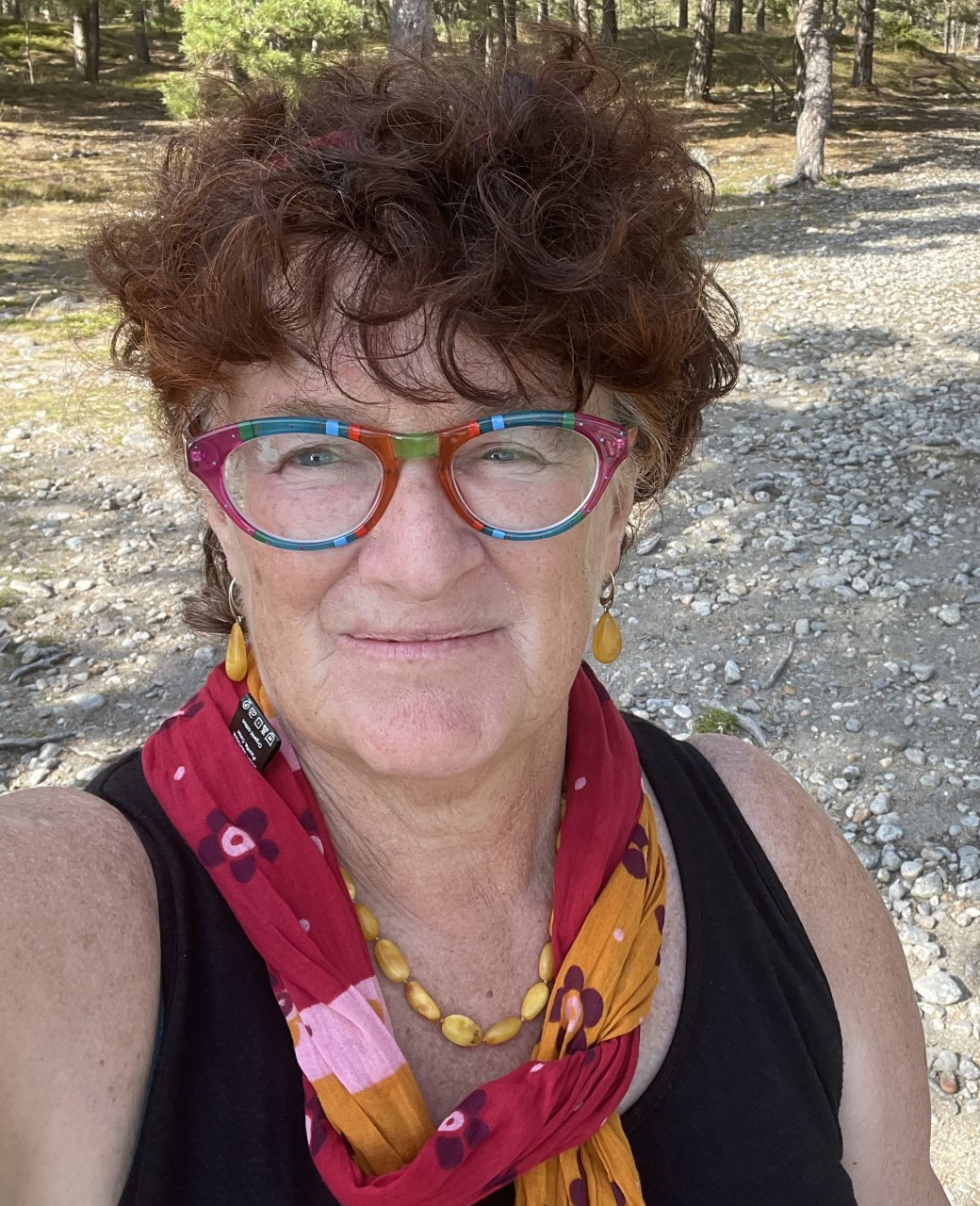 Susan Gerofsky is an Associate Professor of Mathematics Education and Environmental Education at the University of British Columbia, Vancouver, BC, Canada. Her interdisciplinary research is in embodied, multisensory, multimodal mathematics education through the arts, movement, gesture and voice. She works in curriculum studies, environmental garden-based education, the language and genres of mathematics education, and media theory. Dr. Gerofsky is academic advisor and co-founder of the UBC Orchard Garden, a student-led campus learning garden. She is active as a poet, playwright, musician and filmmaker, and also works with dance and fiber arts. You'll often find her cycling around town with a baritone horn or an accordion. Susan contributed to the award-winning book, Poetic Inquiry: Enchantment of Place (Vernon Press, 2017) and has a verse play, Kepler: A Renaissance Folk Play, published in The Mathematical Intelligencer (2018).



Website: https://edcp.educ.ubc.ca/susan-gerofsky/
Sample poem: Diagonal Eyes Enter Leaving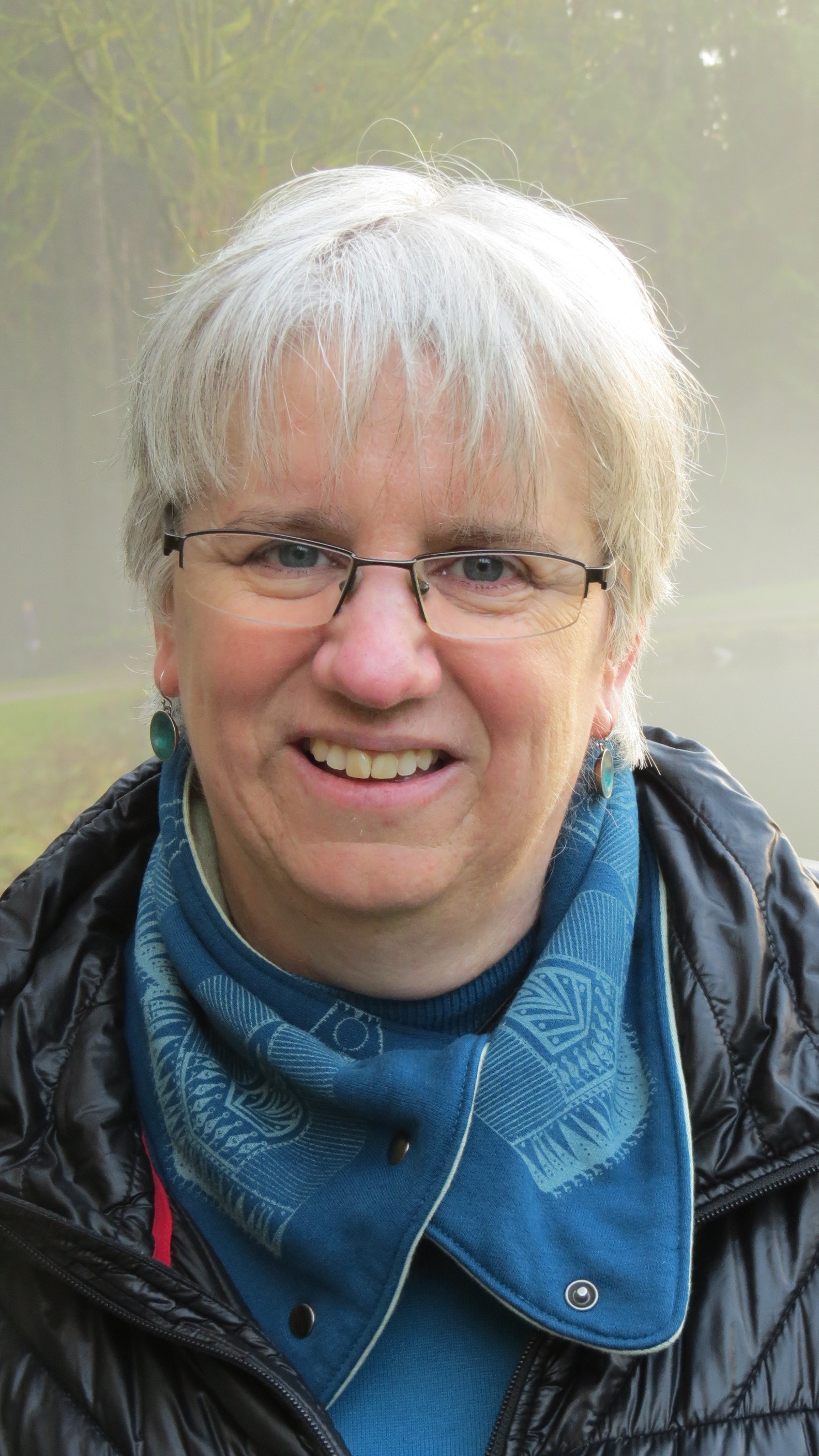 Lisa Lajeunesse is a professor of Mathematics at Capilano University in North Vancouver. As an undergraduate, she studied mathematics and music. Before embarking on graduate studies in mathematics, she worked for ten years with Telesat Canada on the launch and control of Canada's communication satellites. At Capilano University, she has developed and taught courses on the connections between mathematics and the arts to reach out to non-science students, and to express her lifelong passion for creative writing, music and other art forms. During a sabbatical in 2016/2017 she wrote a textbook for these courses, which prompted her to attend Bridges for the first time. Since then, she has adapted popular logic puzzles to encode poetry so that the solving of each puzzle unlocks a poem. A sample of Lisa's poetry may be found her website.


Website: https://lisalajeunessepoetry.wordpress.com/
Sample poem: Model Theory