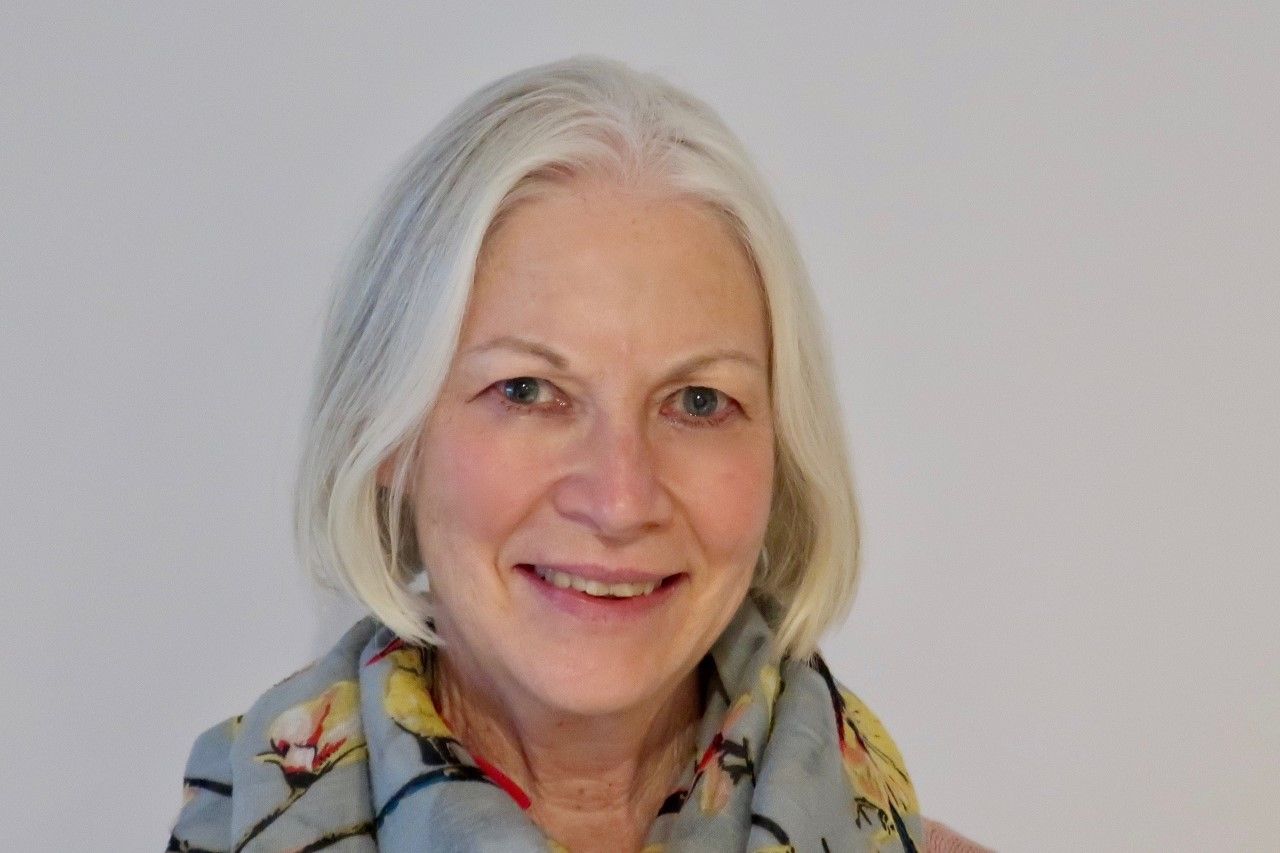 Marian Christie grew up in what is now Zimbabwe. Drawn to both the arts and the sciences, she wrote poetry from an early age finding inspiration in the southern African landscape. At university she studied applied mathematics and went on to teach mathematics at schools in the Middle East and Scotland. Throughout her teaching career, she sought creative ways to stimulate students' interest and enjoyment in mathematics, particularly through cross-disciplinary projects incorporating the arts and humanities. Now retired from teaching, she lives in Southeast England where she has recently completed a master's degree in creative writing. In her poetry she frequently interweaves mathematical imagery with everyday experience, at times explicitly, at times more obliquely. Her work has been published in a number of journals, both online and in print.
https://marianchristiepoetry.net

Bridges 2021 Virtual Poetry Reading
Video of Marian Christie reading: Pathways, Elevenses, The Primary Hourglass, and Clothoid
Printable sample poem: Elevenses
Carol Dorf is fascinated with the boundaries between disciplines, particularly mathematics and poetry. She is poetry editor of Talking Writing where she writes about issues in contemporary poetry, and has edited several issues on mathematical poetry, science poetry, and technology poetry. For many years, she taught high school mathematics, and has led poetry workshops as a California-Poet-in-the-Schools, at Berkeley City College, and other art venues. She brought her loves together by introducing poetry into the mathematics classroom and by teaching poetry writing to mathematics teachers. She has three chapbooks available, Some Years Ask (Moria Press), Theory Headed Dragon (Finishing Line Press), and Given (Origami Poems Project). Her poetry appears in Great Weather For Media, The Mom Egg, Sin Fronteras, E-ratio, About Place, Glint, Slipstream, The Journal of Humanistic Mathematics, Scientific American, and Maintenant.
http://talkingwriting.com/why-poets-sometimes-think-in-numbers/

Bridges 2021 Virtual Poetry Reading
Video of Carol Dorf reading: In the Sense of Remaining Grounded and Categorize the Category of Categories
Printable sample poem: Ask for a Universe and What Do You Get?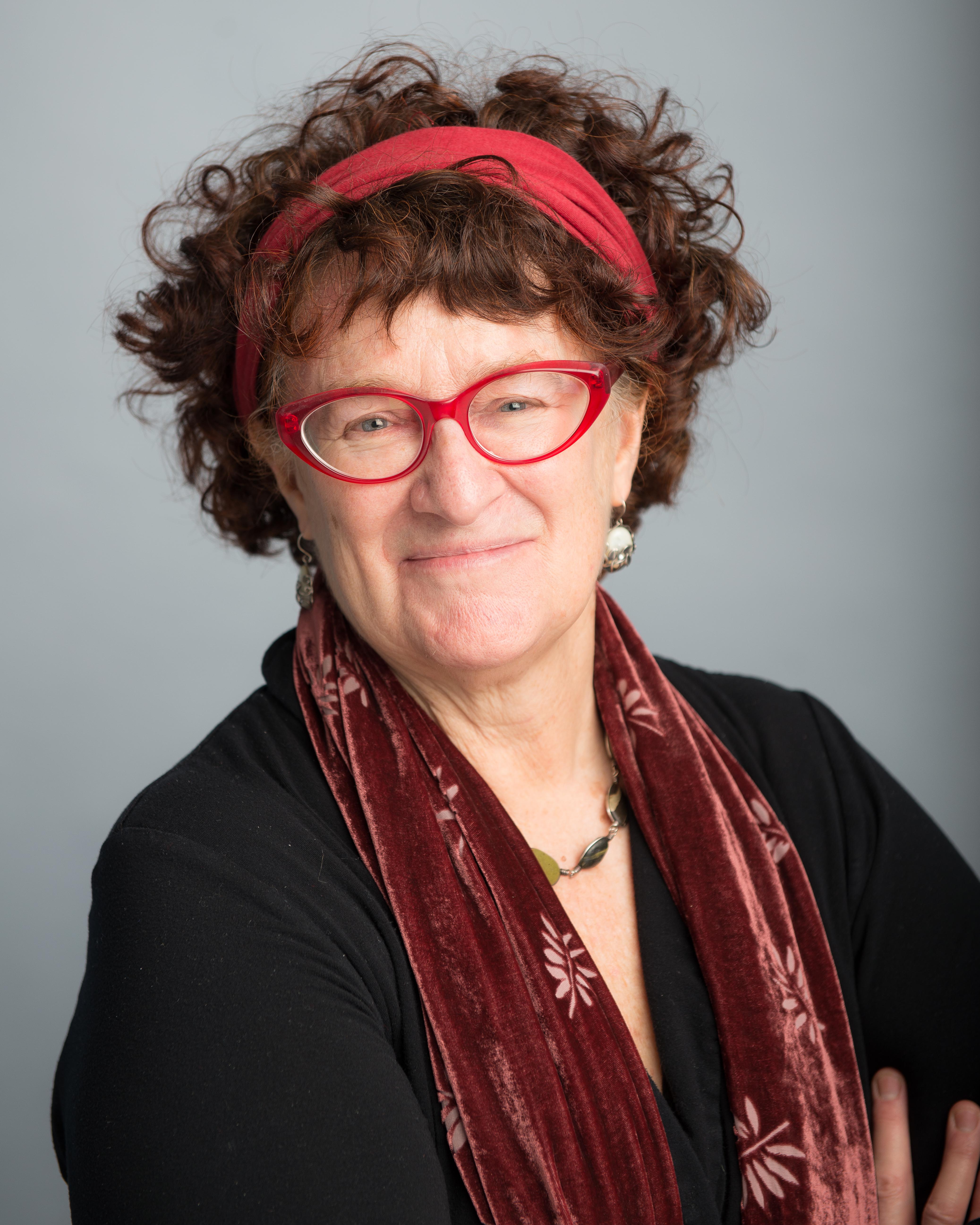 Susan Gerofsky is an Associate Professor of Mathematics Education and Environmental Education at the University of British Columbia, Vancouver, BC, Canada. Her interdisciplinary research is in embodied, multisensory, multimodal mathematics education through the arts, movement, gesture and voice. She works in curriculum studies, environmental garden-based education, the language and genres of mathematics education, and media theory. Dr. Gerofsky is academic advisor and co-founder of the UBC Orchard Garden, a student-led campus learning garden. She is active as a poet, playwright, musician and filmmaker, and also works with dance and fiber arts. You'll often find her cycling around town with a baritone horn or an accordion. Susan contributed to the award-winning book, Poetic Inquiry: Enchantment of Place (Vernon Press, 2017) and has a verse play, Keple: A Renaissance Folk Play, published in The Mathematical Intelligencer.

https://link.springer.com/article/10.1007/s00283-018-9818-2#citeas



Bridges 2021 Virtual Poetry Reading
Video of Susan Gerofsky reading: Seven Strands of Alphabetical Braided Crows
Printable sample poem: Seven Strands of Alphabetical Crows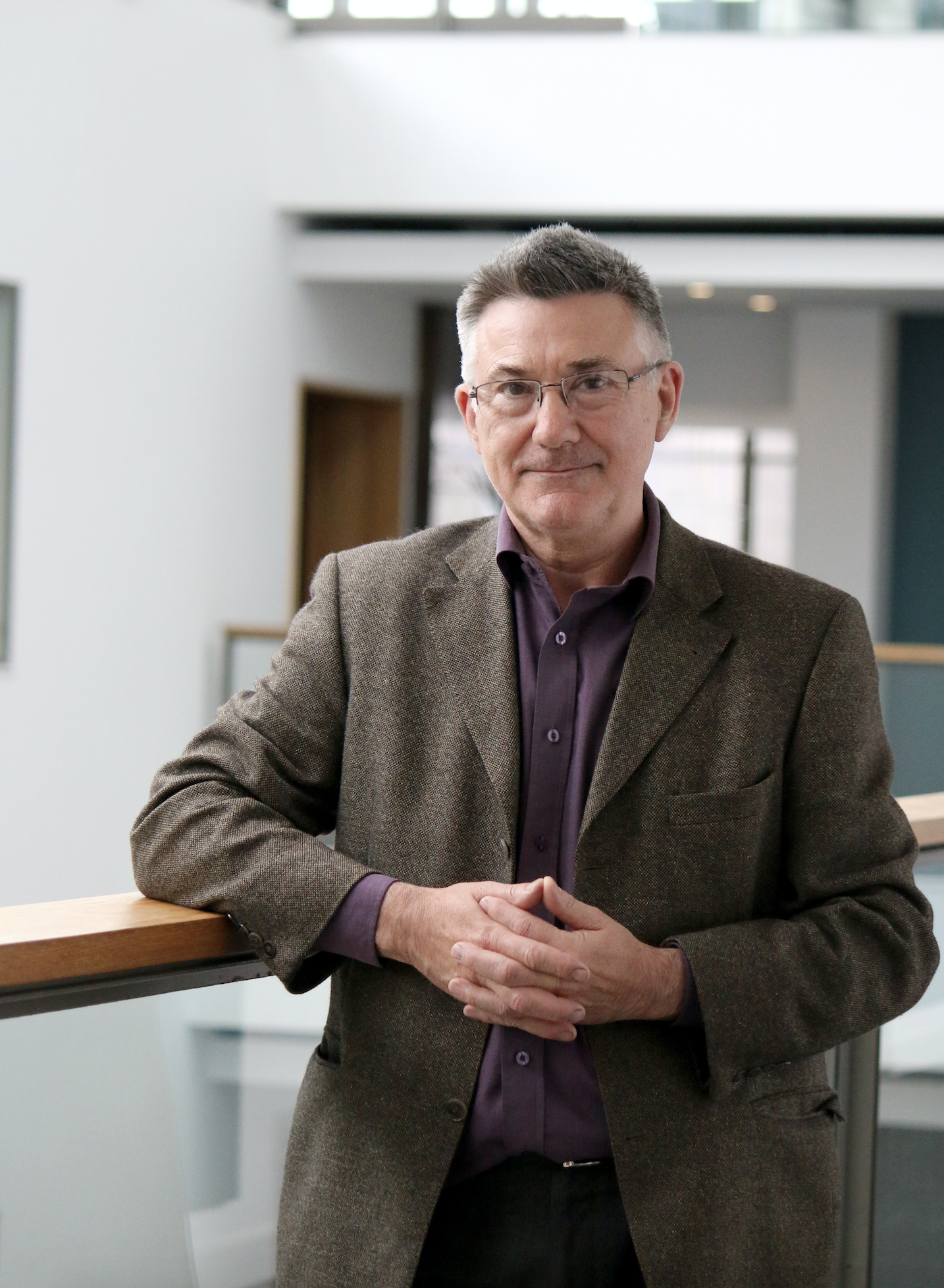 David Greenslade recently retired as a grammar and writing tutor at Cardiff Metropolitan University. He writes in Welsh and English and has taught at a number of universities. He has also led writing workshops in prisons and other challenging environments. David authored several collections of prose poetry. His collection Lyrical Diagrams (Shearman Books, 2012) juxtaposes diagrams with poetic-mathematical texts. He has received British Council support for his work and is a winner (twice) of the Planet Welsh Internationalist Essay Award. In 2019 he curated an exhibition of Welsh and Romanian Surrealist Art at the Welsh Senate. His latest publication as editor is Imagined Invited (Hafan Books, 2020) an international anthology of poetry and surrealist collage. Currently he shares his time between Wales and Romania where he continues to write, exhibit and nurture international projects.
https://the-otolith.blogspot.com/2018/05/david-greenslade.html
Bridges 2021 Virtual Poetry Reading
Video of David Greenslade reading: Primary Birthday, 5040, Brun's Sieve, Infinity Manifold, and Measuring
Printable sample poem: Infinity Manifold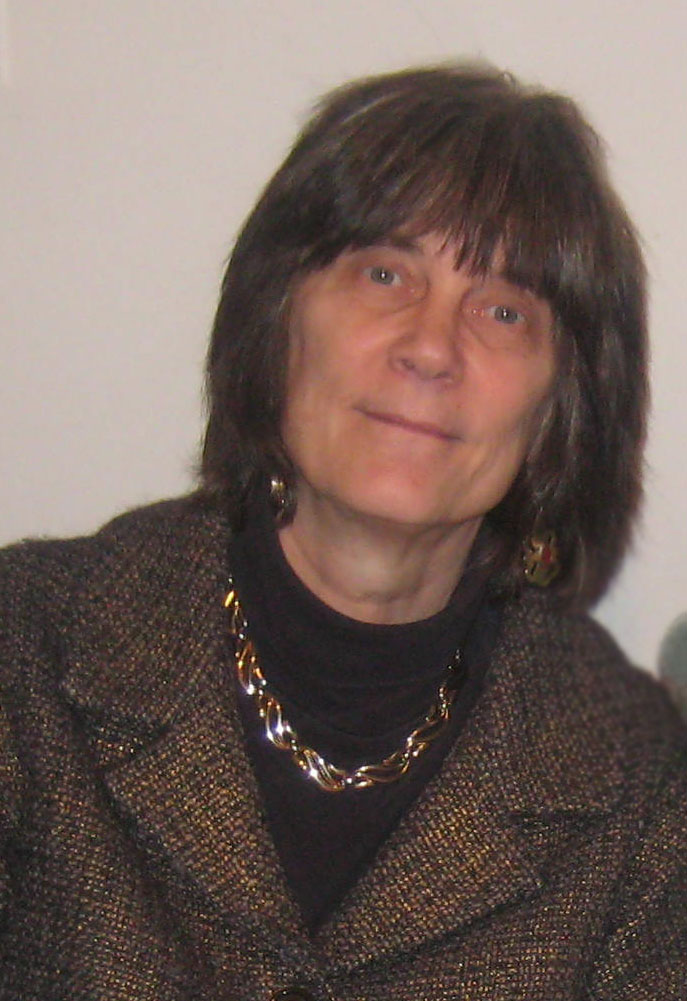 Emily Grosholz is Edwin Erle Sparks Professor of Philosophy, African American Studies and English at the Pennsylvania State University. She studies at the University of Chicago and Yale University. She has written eight books of poetry, including The Stars of Earth: New and Selected Poems (Word Galaxy Press, 2017) and written or edited 14 more philosophical books, including Starry Reckoning: Reference and Analysis in Mathematics and Cosmology (Springer, 2016), which won the 2017 Fernando Gil International Prize for Philosophy of Science, and Great Circles: The Transits of Mathematics and Poetry (Springer, 2018). Her book of poems Childhood has been translated into Japanese, French, Italian, German and Bulgarian. Her collection of literary essay Reflections on Poetry and the World: Walking along the Hudson, homage to the Hudson Review, just came out from Cambridge Scholars.
http://www.emilygrosholz.com/index.html
Bridges 2021 Virtual Poetry Reading
Video of Emily Grosholz reading: Finitude, The Shape of Desire, and The First Piano Lesson (click on Play after opening link)
Printable sample poem: The Shape of Desire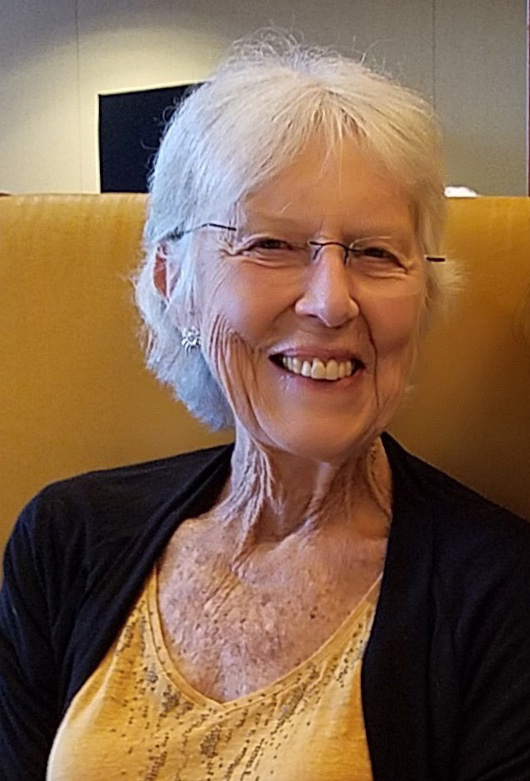 JoAnne Growney, Emeritus Professor of Mathematics at Bloomsburg University, Pennsylvania, now lives in Silver Spring, Maryland, where she writes poems, guides poetry workshops, blogs about math-poetry connections, and enjoys activities with grandchildren. From childhood JoAnne loved both poetry and mathematics -- but mathematical studies offered needed scholarships. When again there became time for poetry, mathematics was one of her inspirations. With numerous poems in math and literary journals, JoAnne also has published several poetry collections. Hypothesizing that everything connects, she delights in the elegant language of both mathematics and poetry and frequently applies mathematical constraints to help shape her thoughts into poems. Her blog "Intersections --Poetry with Mathematics" offers a varied selection of poetry and commentary by poets from around the world -- and a few items of her own.

https://poetrywithmathematics.blogspot.com


Bridges 2021 Virtual Poetry Reading
Video of JoAnne Growney reading: My Dance is Mathematics, Math-Girl Mathematics, and Let's End MatHEmatics!
Printable sample poem: My Dance Is Mathematics