Mathematical Poetry at Bridges 2013
A reading in the afternoon
Sunday, July 28
4:30 - 6:00 pm
Saxion University, Theater
The Program
Representing a range of mathematical poetry from traditional to multimedia and from lyrical to visual, seven poets will read selections from their work.
More information about the featured poets may be found here: About the Coordinator and the Invited Poets.
Click on Gallery for photographs from the reading and on Bridges 2013 Poetry Anthology for information about the poetry anthology.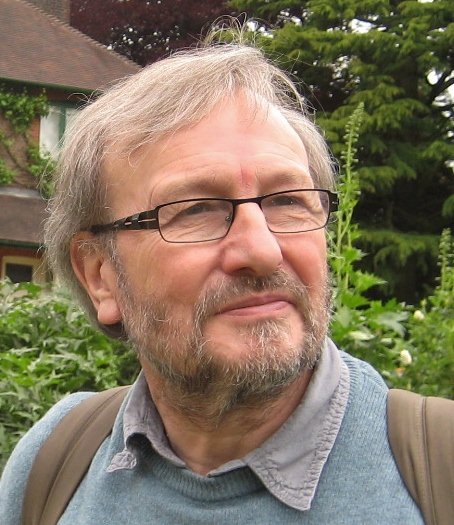 Michael Bartholomew-Biggs
reading from:
Numerical Analysis Quasi-Haiku Sequence, Preventive Maintenance, So How Do You Design an Airplane?, Centres of Gravity 1934, Teaching Practice, and Digital Alarm 2000.

reading from:
Dreaming (almost Heinrich Heine), Tetrahedron of Forking Paths, Squaring the Sphere, Loitering Around, Then I Went Down by a Footpath to the Beach, and Cerement of Snow Covers a Town.

reading from:
Prescription 1:, On Definitions, Gravity, Euclidean Shivers, Lost Information, The Imagined Library Holds a Spot in Time and Space, Dear Ivar, Plotting Hours of Daylight, and Combinatorial Matrix.

reading from:
Cafe on the Rue Gay-Lussac, Reflections on the Transfinite, Ithaca, Trying to Describe the Reals in Cambridge, In Praise of Fractals, Hourya, The Ratio of Green, The Tempest, and Proportions of the Heart.

reading from:
Klein Bottle, For Mary Turning Sixty, Three-Body Problem, Zeno's Paradox, Love in Three Dimensions, and a selection from: The Set of All Gods.

reading from:
Numerical Landscape, Statistics, Why Can't Numbers be Beautiful Too?, Solving Problems, Love of Algebra, and Black Swan.

reading from:
Late Afternoon at the Workshop on Commutative Rings, I am a Number, I am a Number (II), Calculus, Love Story, 13 January 2009, and The Enigmatic Number e.


Late Additions and Open Microphone Reading